Halloween is one of the international celebrations eagerly anticipated by many people around the world. This celebration is synonymous with orange-colored pumpkin decorations commonly known as jack o' lanterns. Halloween is observed every October 31st. People dress up in unique costumes portraying various characters or spooky outfits to participate in parties. Halloween celebrations in different countries are not only anticipated by adults but also by children, thus these festivities are often held in schools.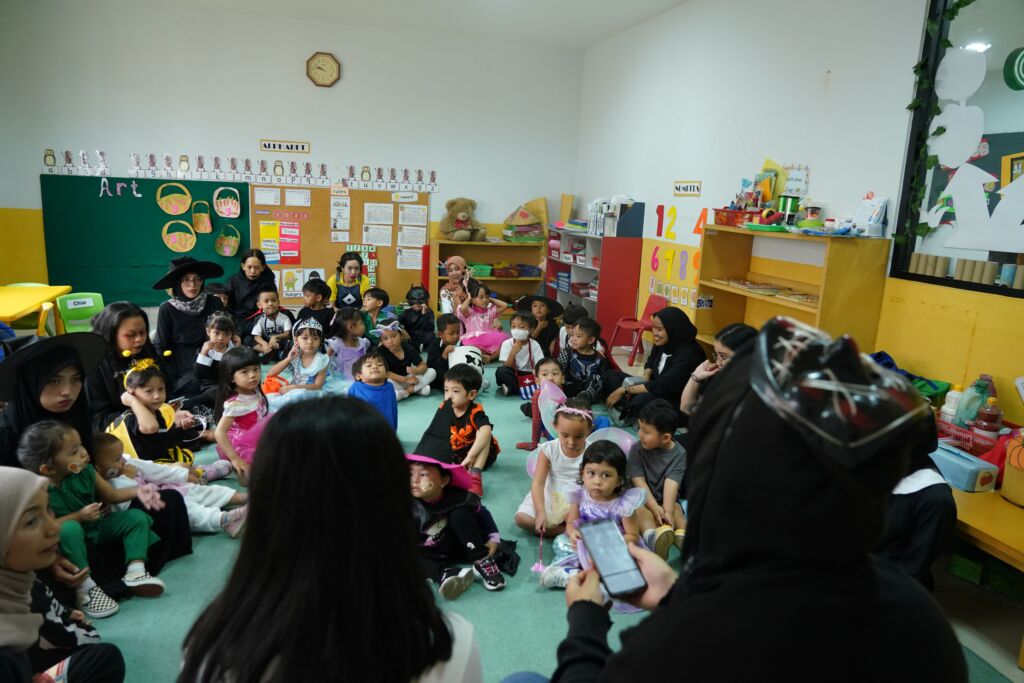 Jakarta Multicultural School (JMS), one of the finest international schools in Jakarta, also participated in this celebration originating from Western Europe. The event was attended by students, teachers, staff, and parents on Tuesday, October 31st, 2023.
The Halloween costume parade was one of the events where early years and primary years students showcased their costumes while engaging in fun Halloween dances. The event commenced at eight in the morning at the school library. Various costumes such as Pokemon, Mario Bros, vampires, Wednesday Addams, and even indigenous Indonesian ghosts were among the choices students wore.
In addition to the costume parade, the Haunted Houses were part of the program that made students nervous to enter. The Secondary years students created these houses decorated with minimal lighting, intensifying the haunted house experience.
Apart from the costume parade and haunted houses, story-telling sessions, trick-and-treating, and even movie time were also memorable events for the children. Furthermore, during this Halloween event, a charitable activity was organized involving the donation of storybooks, toys, and stationery items that would be given to less fortunate children.
Bergabunglah dengan Pengalaman Kami!
Menjadi bagian dari JMS bukan hanya untuk program belajar yang menyenangkan,
tetapi juga untuk mengembangkan masa depan mereka.