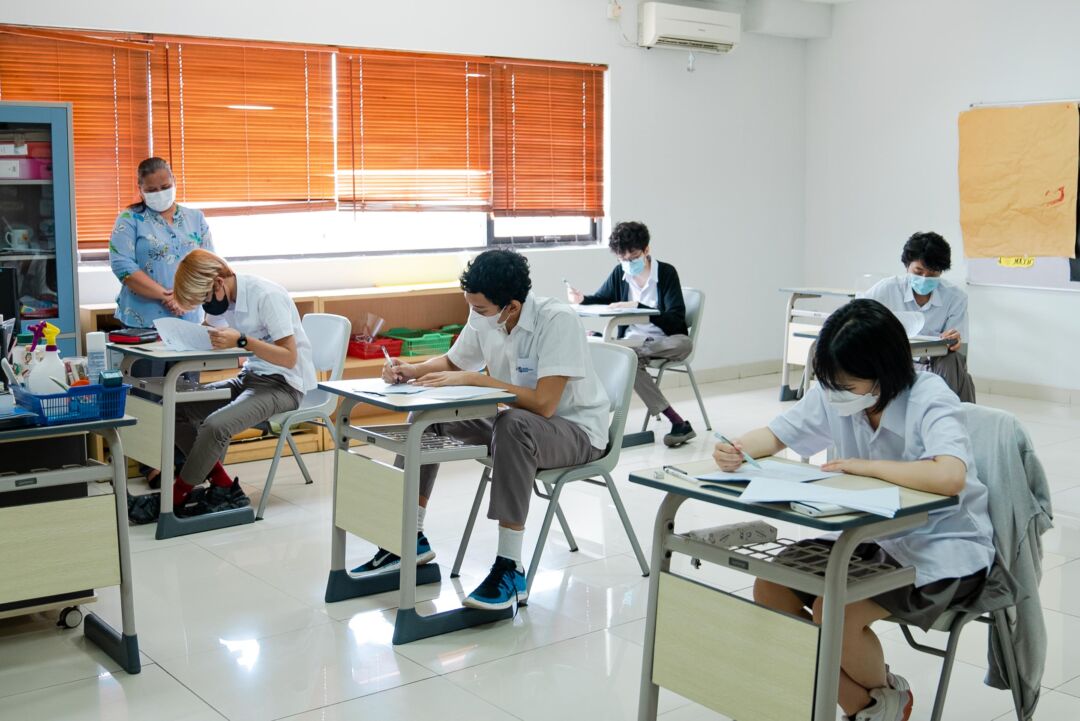 The Cambridge IGCSE Curriculum is based on the British curriculum (IGCSE) but adapted for a more internationally-focused student body.  Assessments are done mainly by examination through the exam board of the school's choice. The most well-known are Cambridge Assessment International Education and Edexcel. The Cambridge exam board offers over 70 subjects, including 30 languages. The aim is to be as inclusive as possible to students from a wide variety of linguistic backgrounds. This allows them to continue studying their mother tongue. The Cambridge IGCSE Curriculum allows for differing levels of ability by offering both Core and Extended curriculum papers in some subjects.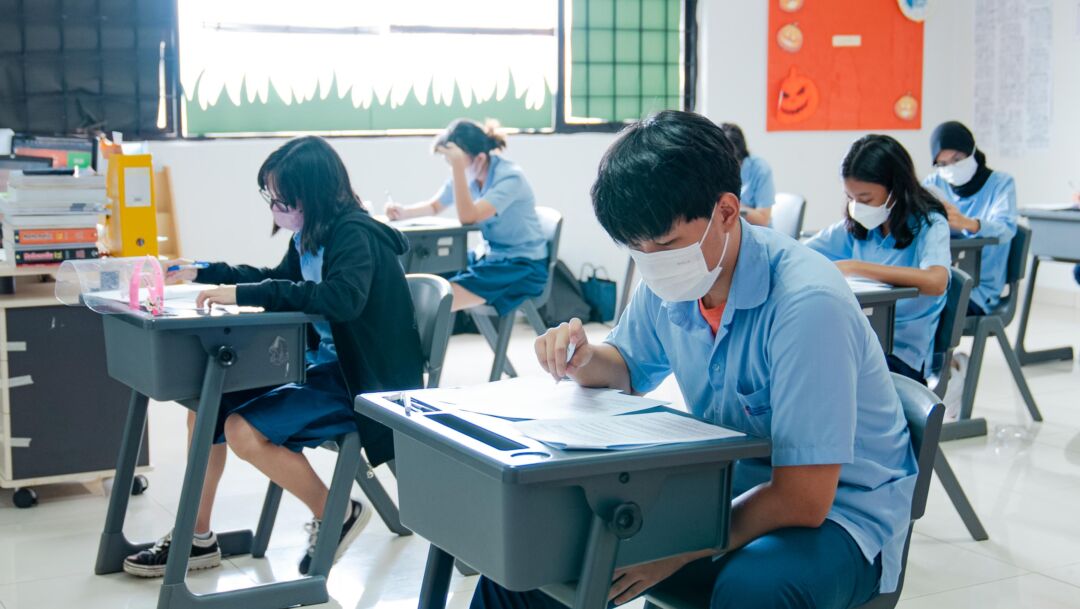 As a result, the Cambridge IGCSE Curriculum establishes solid foundations for the IB Diploma in terms of topic knowledge. Exam conditions will be familiar to IGCSE pupils as well. IGCSE students may lack knowledge of the IB Diploma's inquiry-based learning methodology and criteria-based assessment method, as well as specific abilities such as independent research. In conclusion, in terms of content, the Cambridge IGCSE Curriculum may be a fully appropriate base for the IB Diploma. All schools will have different approaches to managing data balance and, as a result, the 21st-century skills that are so vital in today's environment, and which may make the transfer from IGCSE to IB Diploma easier.
Baca Juga: Jakarta International Multicultural School
Five reasons why our Cambridge IGCSE Curriculum program is the right choice for your child?
The Cambridge IGCSE curriculum offers a variety of routes for learners with a wide range of abilities, including those whose first language is not English.
our purpose build IGCSE Curriculum program around their specific needs. Starting from a foundation of core subjects, it is easy to add breadth and cross-curricular perspectives. Encouraging learners to engage with a variety of subjects, and make connections between them, is fundamental to our approach.
Student-centric approach: The Cambridge IGCSE Curriculum program is accessible to almost all ability levels since the curriculum is differentiated in terms of difficulty level. It is designed to meet the needs of the most advanced and able students, as well as those who find academics challenging. Teaching methodologies and practices are designed to enhance every child's learning.
Learning is inquiry-based: One of the most outstanding aspects of the program is that it encourages curiosity in every child. The focus is on real-life experiences, exploration, and expression. Children are encouraged to ask questions, and research answers to help them develop a deeper understanding of their communities and the world, at large.
Recognized by significant universities across the world: Many universities in the United Kingdom, the United States, Australia, and several other countries recognize the certificate. In the absence of a local degree, diploma or certificate, the Cambridge IGCSE results are taken into account to offer university placement.
A community worldwide: Since the I Cambridge GCSE Curriculum program is usually opted for by international school students, students have access to a global community. Children learn the skills to be inclusive and develop empathy for different kinds of people and cultures. It builds a truly global outlook while helping each child become part of a more comprehensive and diverse global community.
Bergabunglah dengan Pengalaman Kami!
Menjadi bagian dari JMS bukan hanya untuk program belajar yang menyenangkan,
tetapi juga untuk mengembangkan masa depan mereka.