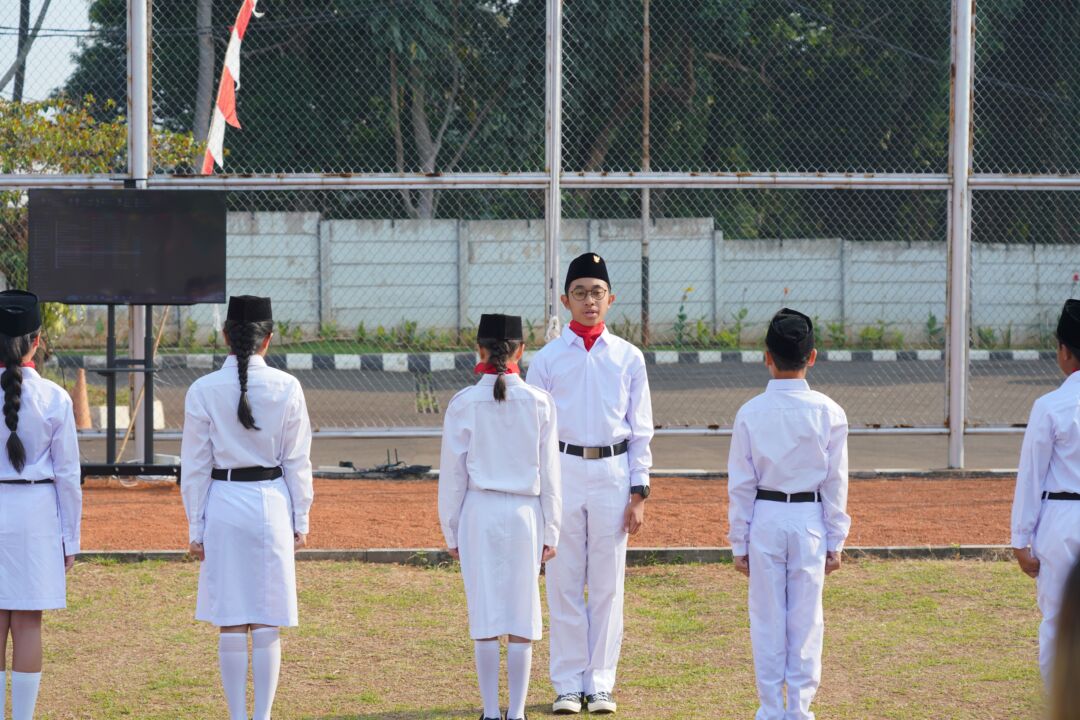 August 17th is a significant day for Indonesia. On this date, the Indonesian nation celebrates the Independence Day of the Republic of Indonesia. Red and white flags will adorn various places in Indonesia, including schools. The Jakarta Multicultural School (JMS) also considers Indonesia's independence celebration as an important occasion. They hold various activities, such as ceremonies and traditional Indonesian game competitions, every year.
The flag ceremony on August 16, 2023, was filled with the spirit of Independence Day and a sense of nationalism. At 8 a.m., the ceremonial officers, who had undergone weeks of training, successfully raised the red and white flag on JMS Field. The ceremony became even more solemn when the National Anthem, Indonesia Raya, was sung by students, teachers, staff, and parents. Participants at this ceremony also wore batik-inspired clothing.
Baca Juga: Importance of International Preschool Education

In her speech, Windriana Wibisono, as the Ceremonial Trustee, emphasized the significance of Indonesian independence. She highlighted the importance of remembering the services of the heroes and fostering a strong spirit of nationalism. This momentous occasion also serves as a reminder of the necessity to uphold unity and solidarity.

Following the ceremony's conclusion, attendees, including students, teachers, staff, and parents, congregated at JMS Garden. They were treated to a live band performance by JMS students, who performed popular songs centered around the theme of independence, such as "My Flag, My Homeland" and "Independence Day." Furthermore, the students showcased their talent by playing traditional Indonesian musical instruments, including the angklung.

At 10 a.m., students, teachers, staff, and parents flocked to the JMS field. Unlike during the ceremony, this time they wore nuanced red and white clothes. Various traditional game competitions were also held, such as sack races, cracker eating competitions, stilts, tug of war, and other competitions. No less than students, parents of students were also enthusiastic about participating in the competition. With this competition, it is hoped that it can strengthen bonds between students, teachers, staff, and parents of students.

At the end of the event, the winners of the competition will be given an award certificate as a form of appreciation for their enthusiasm and sportsmanship in each competition.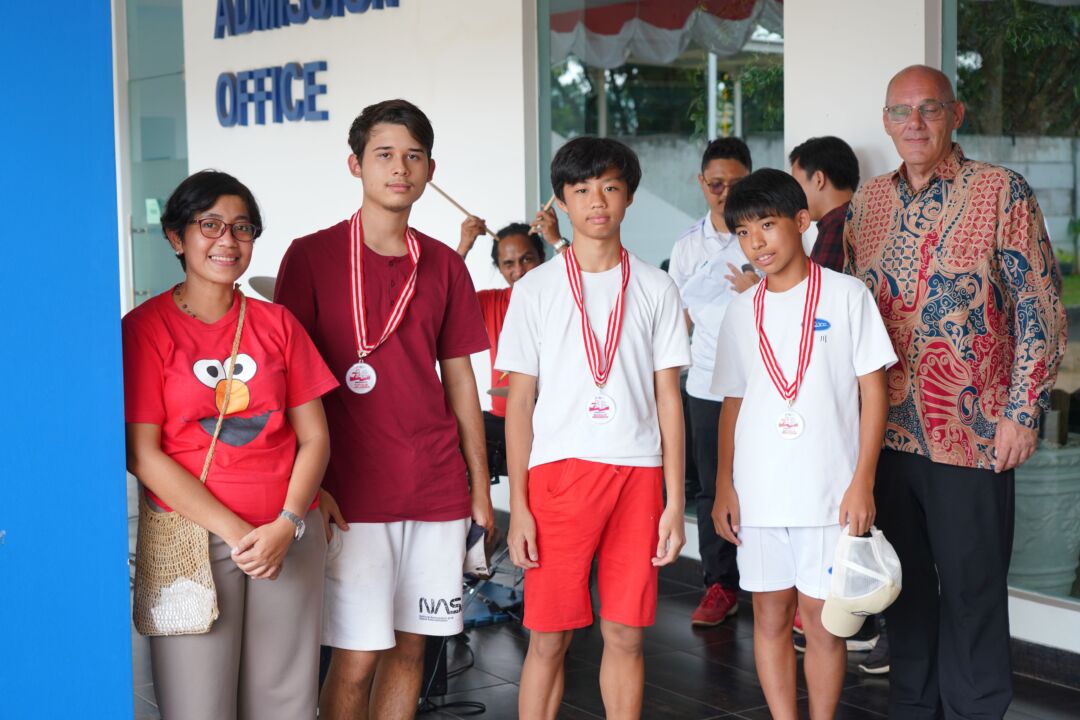 Bergabunglah dengan Pengalaman Kami!
Menjadi bagian dari JMS bukan hanya untuk program belajar yang menyenangkan,
tetapi juga untuk mengembangkan masa depan mereka.