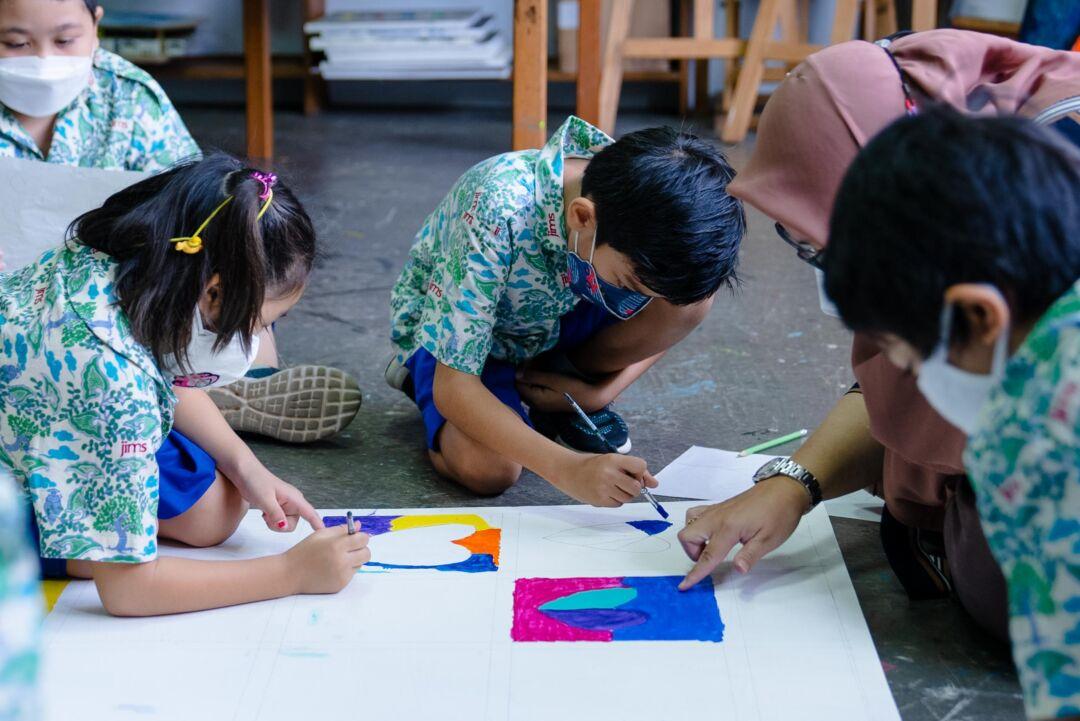 Formal education starts in Primary years as known as SD International School. As an SPK (Satuan Pendidikan Kerjasama) school, JMS program is a blended curriculum. All core subjects follow the Primary Years Cambridge Program plus the additional subjects (Agama, Bahasa Indonesia, PPKn) from the Indonesian Ministry of Education which is mandatory for all Indonesian learners.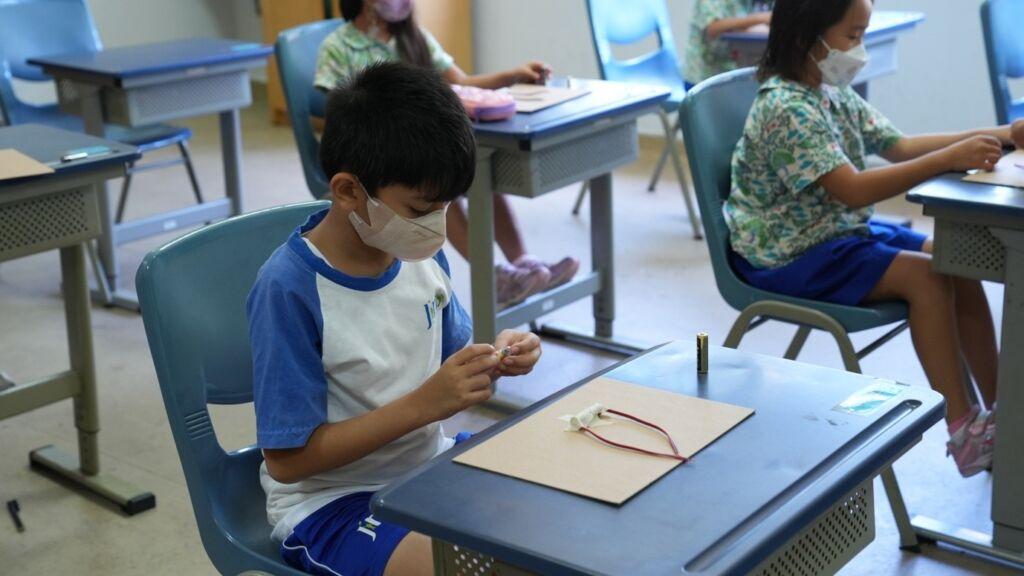 At Jakarta Multicultural School, our low learner-teacher ratio allows us to deliver the curriculum through friendly and interactive learner-teacher relations that allow learners to have a meaningful school experience as they embark on this stage of learning. We design our classes to enable learners to have fun and enjoy the process of learning. JMS provides a healthy and supportive learning environment to its learners to inculcate the love of learning. During this stage, learners are guided, assisted, and encouraged in their learning journeys in order for them to successfully gain their aspirations in academics, visual arts, performing arts, or sports.
JMS places emphasis on treating its learner as unique individuals having different needs and learning styles. Different learning support programs are provided to cater to all these. Learners are given equal opportunities to explore, discover, and tap their potential. All JMS learners have a "room of success" reserved for them. JMS believes that "a happy learner is an achiever".
Relevant learning is having a robust curriculum, responsive teaching methodology, and authentic learning assessment. To facilitate a smooth transition to JMS' Secondary Programme that uses Cambridge curriculum, the Primary year level (SD International School) has shifted to Primary Years Cambridge Programme starting the academic year 2020-2021. This is to provide its learners a seamless Cambridge education in order to have continuity in the learning of the students in terms of content, skills, and form of assessment.
Baca Juga: Early Years at the Jakarta Multicultural School
The flexibility of Cambridge curriculum enables JMS to design a program that caters to the needs of its learners which makes learning meaningful, relevant, and fun. Moreover, subjects are customized and adapted to complement JMS' mission, vision, and values as well as the requirements of the Ministry of Education.
Primary Years Programme at JMS prepares its learners to thrive in their learning journey. It molds them to be:
Reflective learners, develop their ability to learn
Innovative and equipped for new and future challenges
Confident in working with information and ideas-their own and those of others
Engaged intellectually and socially, ready to make a difference
Responsible for themselves, responsive, and respectful of others
JMS created a learning culture of excellence, open-mindedness, respect, and kindness to its learners. All learners are given an equal opportunity to gain skills from an international education (Cambridge) and at the same time acquire the necessary understanding of the national and other cultures, norms, and values which prepare them to be citizens of the world and productive members of the community.
JMS makes sure that our learners feel secure and safe.
Subjects Offered
| | |
| --- | --- |
| English | PPKn (Indonesian Student) * |
| Math | Indonesian Studies (Expat Students) |
| Science | Music |
| Mandarin | Arts |
| Bahasa Indonesia | Physical Education |
| Global Perspective | Swimming |
| Agama (Religion) * | |
Bergabunglah dengan Pengalaman Kami!
Menjadi bagian dari JMS bukan hanya untuk program belajar yang menyenangkan,
tetapi juga untuk mengembangkan masa depan mereka.