Are you dreaming of continuing your education abroad? Whether it's S1, S2, or S3, the allure of studying in a foreign land is undeniable. But let's face it, the cost can be a major roadblock for many aspiring scholars. Don't let that discourage you from pursuing your dreams!
In this modern era, we've got some good news for you. The financial hurdle is not as insurmountable as it may seem. You can secure a scholarship from the university of your dreams, the government, or even a generous third party like a company. But here's the catch – getting a scholarship is no walk in the park. You'll need to ace some tests and fulfill certain document requirements.
So, if you're currently in your final year of high school and have your sights set on a scholarship to study abroad, it's time to start preparing yourself. And lucky for you, we've got some easy tips to help you along the way!
6 Steps to Quickly Secure Scholarships Abroad
Tip #1: Achieve Academic Excellence
One of the most crucial factors in securing a scholarship to study abroad is having stellar academic grades. It's the foundation upon which scholarships are awarded. So, buckle down and give it your all! Put in the extra effort to excel in your studies and show those scholarship committees that you're a force to be reckoned with.
Get Involved and Stand Out!
Active participation in organizations can significantly boost your chances of earning a scholarship. During your high school years, consider joining clubs like OSIS or other extracurricular activities that align with your interests. Additionally, don't limit yourself to school-based organizations; explore opportunities outside of school that can help you develop your unique talents. Let's show them what you're made of!
Make a Difference through Volunteer Work!
Engaging in volunteer activities, whether at school or in your community, can be a game-changer. Not only will you learn valuable skills, but you'll also develop empathy and become a pro at socializing with others.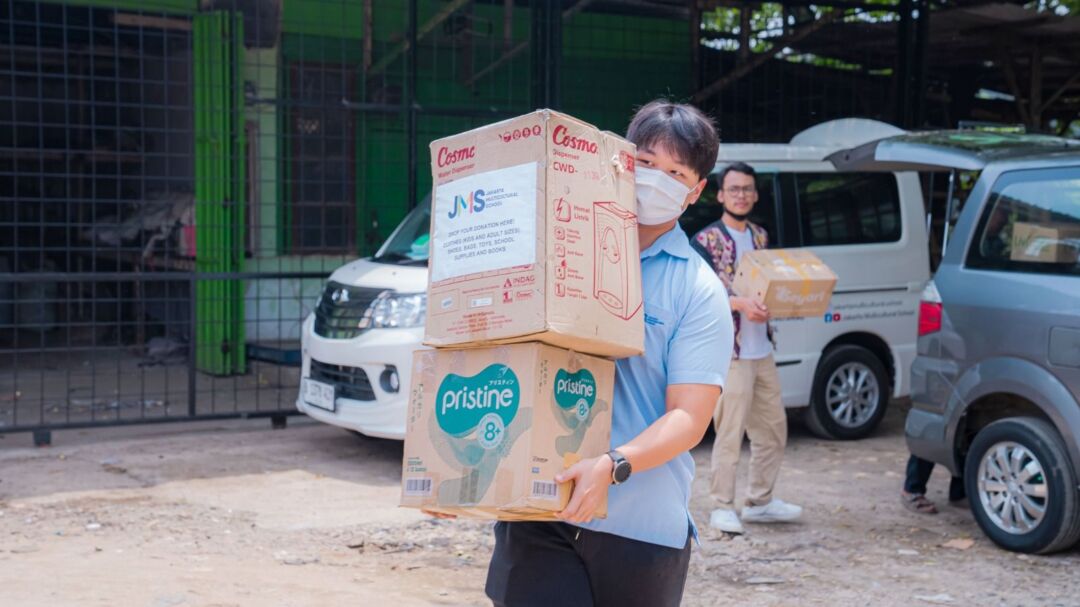 Boost Your Foreign Language Skills!
When it comes to studying abroad, having strong foreign language skills is an absolute must, especially when it comes to English. You'll often find that there are certain score requirements for exams like TOEFL iBT, IELTS, and TOEFL ITP. To stand out and increase your chances of securing that scholarship, aim for an average score above 550 for TOEFL and above 6.5 for IELTS. Trust me, these scores will make you shine like a star!
Baca Juga: Scholarships Available for Indonesian Students 2023
Master the Art of Crafting Motivational Letters.
Now, here's a secret weapon to help you secure that scholarship: the motivation letter. This powerful document is your chance to showcase why you truly deserve that financial support. So, my friend, it's time to learn the art of crafting motivational letters. Don't worry, you don't have to break the bank to learn this skill. There are plenty of free resources available on the internet, or you can even join webinars both online and offline. Just remember, the key is to highlight your academic achievements and convince those scholarship providers that you're the perfect fit.
Dive Deep into the Test and Study It Thoroughly.
Let's face it, the selection process for college scholarships often involves multiple tests. But fear not, my friend! I've got a golden tip for you: take the time to understand the ins and outs of these tests. Do your research, be diligent, and find out what stages you'll need to conquer. This will give you a clear advantage and help you prepare like a pro.
Looking to score scholarships abroad? Look no further! It's a breeze, my friend, as long as you've got the willpower and drive to succeed, and let's not forget about boosting those academic achievements. Trust me, it's not rocket science! With a little determination and a lot of hard work, you'll be well on your way to funding your dreams. So, why wait? Start making those study-abroad dreams a reality today!
Bergabunglah dengan Pengalaman Kami!
Menjadi bagian dari JMS bukan hanya untuk program belajar yang menyenangkan,
tetapi juga untuk mengembangkan masa depan mereka.