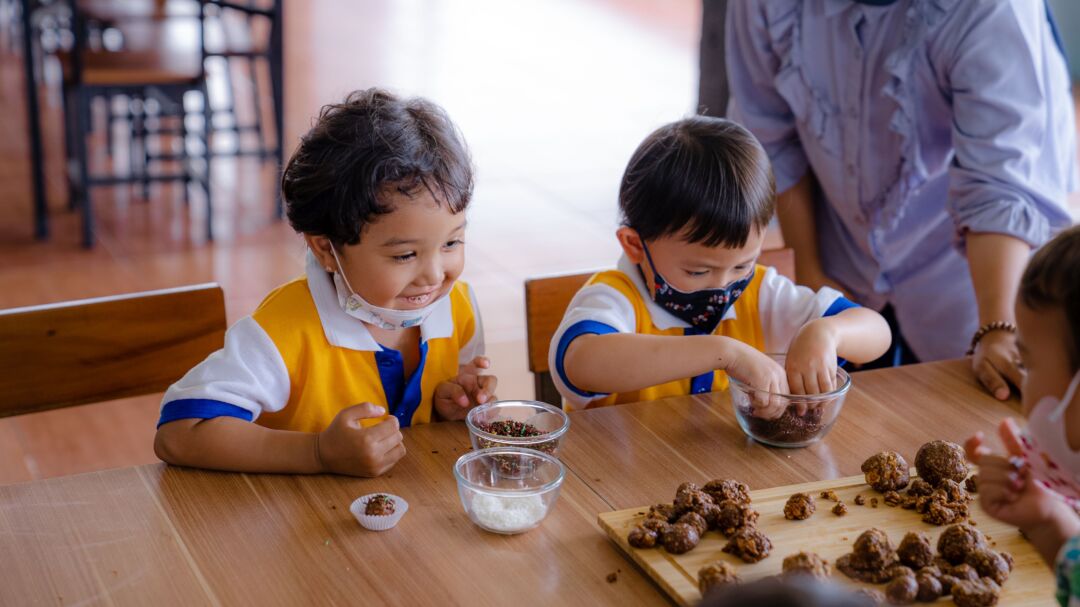 Are you looking for an international school in Indonesia that can provide your child with a top-quality education and help them unlock their full potential for success? Look no further! Choosing the right school for your child is a crucial decision that can shape their future.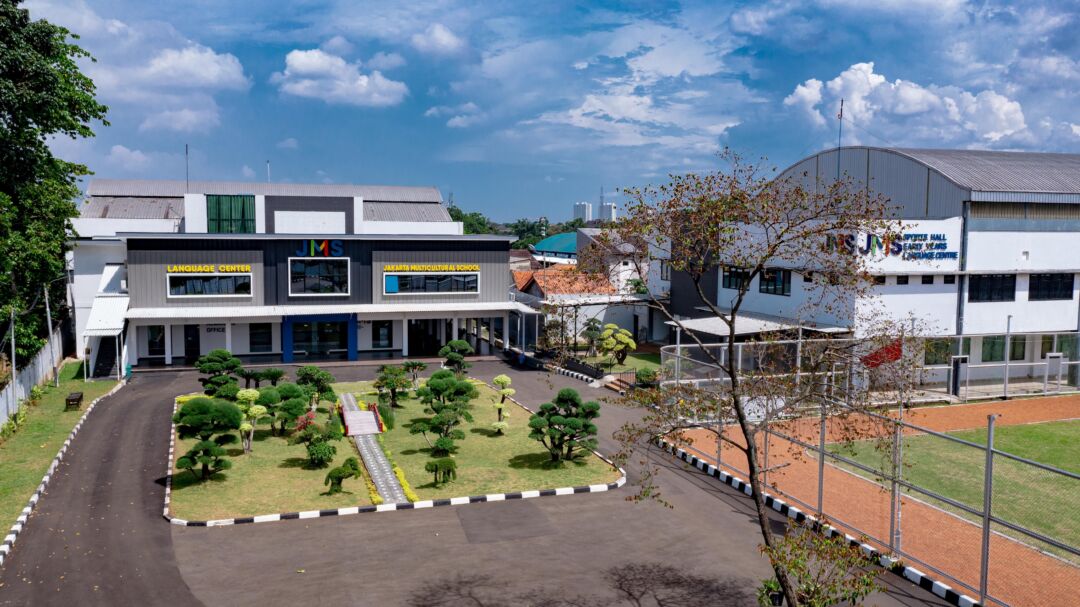 Jakarta Multicultural School (JMS), private high schools in Indonesia is committed to providing a solid foundation for academic excellence. JMS offers Cambridge education for the Primary and Lower Secondary levels and International Baccalaureate Diploma Programme (IBDP) for years 11 and 12.  include a holistic approach to learning, with a focus on critical thinking, problem-solving, creativity, and leadership skills. A globally recognized curriculum will prepare your child for higher education and future career opportunities.
Low Learner Teacher Ratio
We do not sacrifice quality for quantity. Our low learner-teacher ratio allows us to closely pay attention to the potential and challenges faced by each individual learner. We provide a balanced education but recognize and support the exceptional interests of our individual learners in Math, Science, Languages, Sports Performing, and Visual Arts.
We provide a global learning environment to prepare our learners to become rigorous, competitive, creative, innovative, and culturally sensitive to continue their higher education in universities abroad as well as in Indonesia. Our alumni can be found in prestigious international and local universities such as Temple University, Massachusetts Institute of Technology, University of California Santa Cruz, Nanyang University, Swinburne University of Technology, University of Tsukuba, Sampoerna University, Universitas Indonesia, etc.
Jakarta Multicultural School (JMS), an international school in Indonesia provides an inclusive and diverse learning environment. We foster academic excellence, innovation, creativity, multicultural communication, and emotional intelligence to educate and inspire learners to become agents for change and leaders in shaping a better world. "We are excited to welcome students from around the world to join us on this journey."
BACA JUGA:  Welcome to JMS School: An International School in South Jakarta
Jakarta Multicultural School (JMS), an international schools in Indonesia offers a range of programs for students aged 1.5 -18, including the Cambridge curriculum program Early Years Programme (EYP), Primary Years Programme (PYP), and IB diploma Programme Secondary Years Programme (SYP). Our extracurricular activities and sports programs provide students with opportunities to develop leadership, teamwork, and communication skills while pursuing their passions.
School Facilities
JMS provides the facilities which enable us to deliver a fun and meaningful learning experience to our learners. We house three (3) libraries, one for each school – Early Years, Primary Years, and Secondary School. JMS has a collection of over 13,000 books. We are also equipped with large Biology, Chemistry, Physics, and ICT Labs.
Jakarta Multicultural School (JMS), an international schools in Indonesia will recognize the importance of extracurricular activities in a child's holistic development. These activities should go beyond academics and include a wide range of options such as sports, arts, music, clubs, and community service programs. These activities should provide students with opportunities to pursue their passions, develop new skills, and build well-rounded personalities. Extracurricular activities promote character development, leadership skills, teamwork, and time management, preparing students for success in various aspects of life.
Enrollment for the upcoming academic year is now open. For more information, please visit our website or contact our admissions office.
Join us at Jakarta Multicultural School (JMS), Private high schools in Indonesia in Indonesia and let us shape the future of education together.
Bergabunglah dengan Pengalaman Kami!
Menjadi bagian dari JMS bukan hanya untuk program belajar yang menyenangkan,
tetapi juga untuk mengembangkan masa depan mereka.