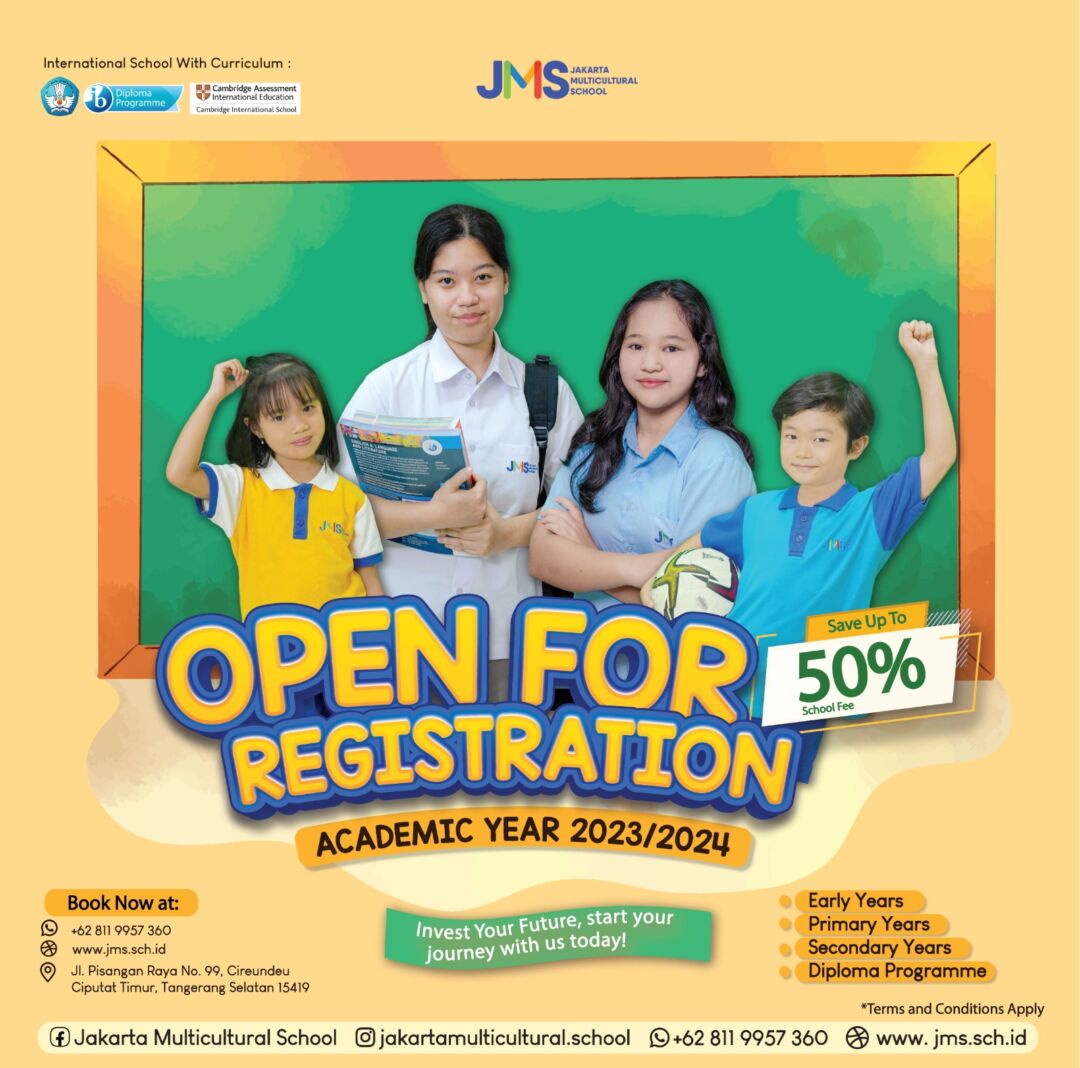 OPEN FOR REGISTRATION ACADEMIC YEAR 2023/2024
At JMS School, we have a team of highly qualified and passionate educators who are committed to creating engaging and stimulating learning experiences. We offer a wide range of academic subjects, as well as extracurricular activities, to cater to the diverse interests of our students.
Join us on this exciting journey toward a bright future. 🚀🎓👩‍🏫
Share This Event!