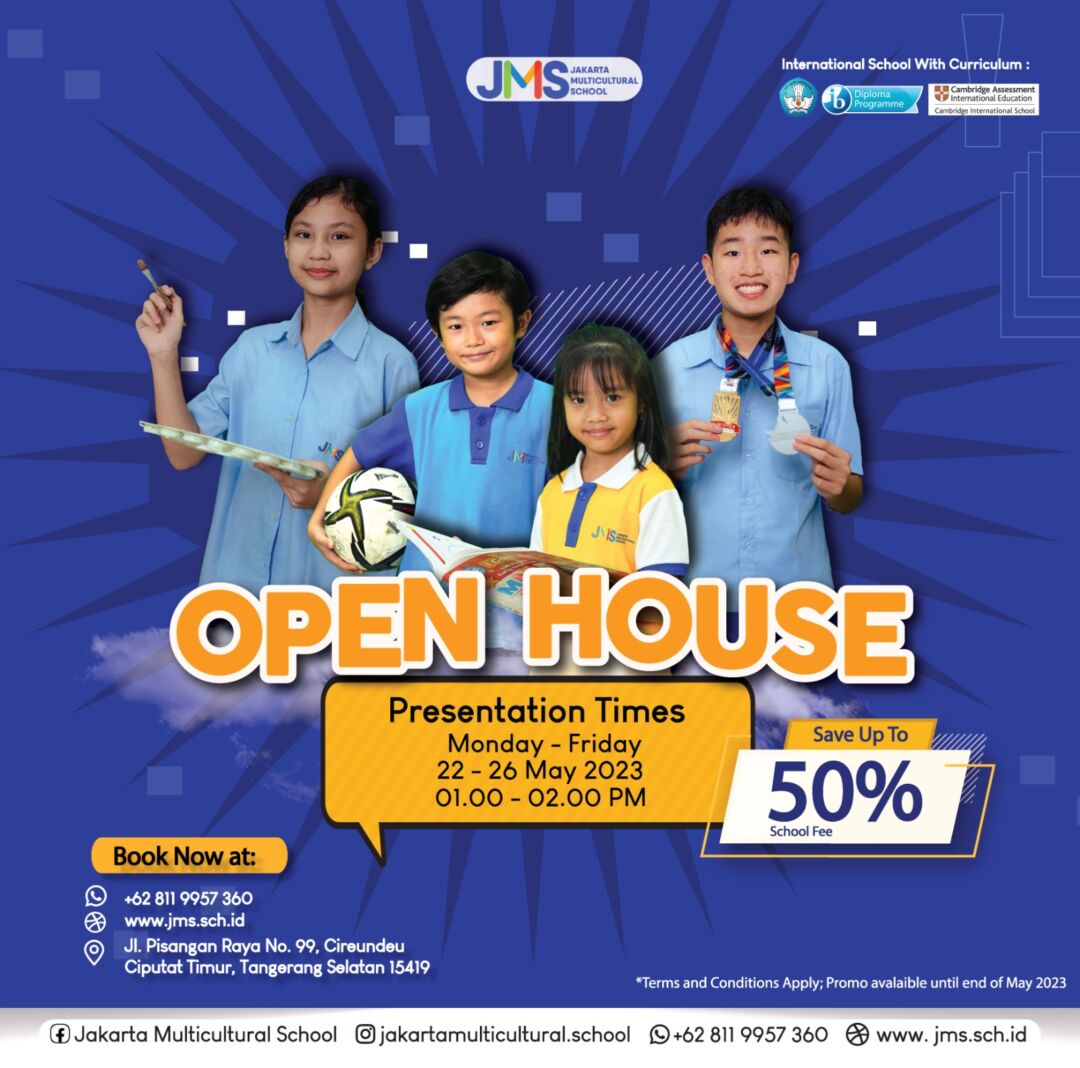 JMS Open House MAY – *Save Up to 50% School Fee
22 May @ 1:00 PM

-

26 May @ 2:00 PM
Hi Mom & Dad
We are excited to invite all of you to our Open House and to show you how our school can benefit your child. Our school strives to provide quality education in a nurturing environment and we believe that our Open House is a great opportunity to showcase our school to the public.
At our Open House, you can expect to:
– Learn about the curriculum, extracurricular activities, and other educational opportunities offered at School.
– Meet our teachers and staff and learn about their qualifications and experience.
– Tour our facilities and get a first-hand look at the classrooms and our state-of-the-art technology.
– Get an overview of our admissions process and how to apply.
– Have a chance to ask questions and discuss your child's educational needs.
We understand that each student and family have unique needs when it comes to education, so our Open House is designed to give you the information you need to make the best decision for your child. We encourage all parents, guardians, and students to attend our Open House and take advantage of this opportunity to learn more about School.
Share This Event!