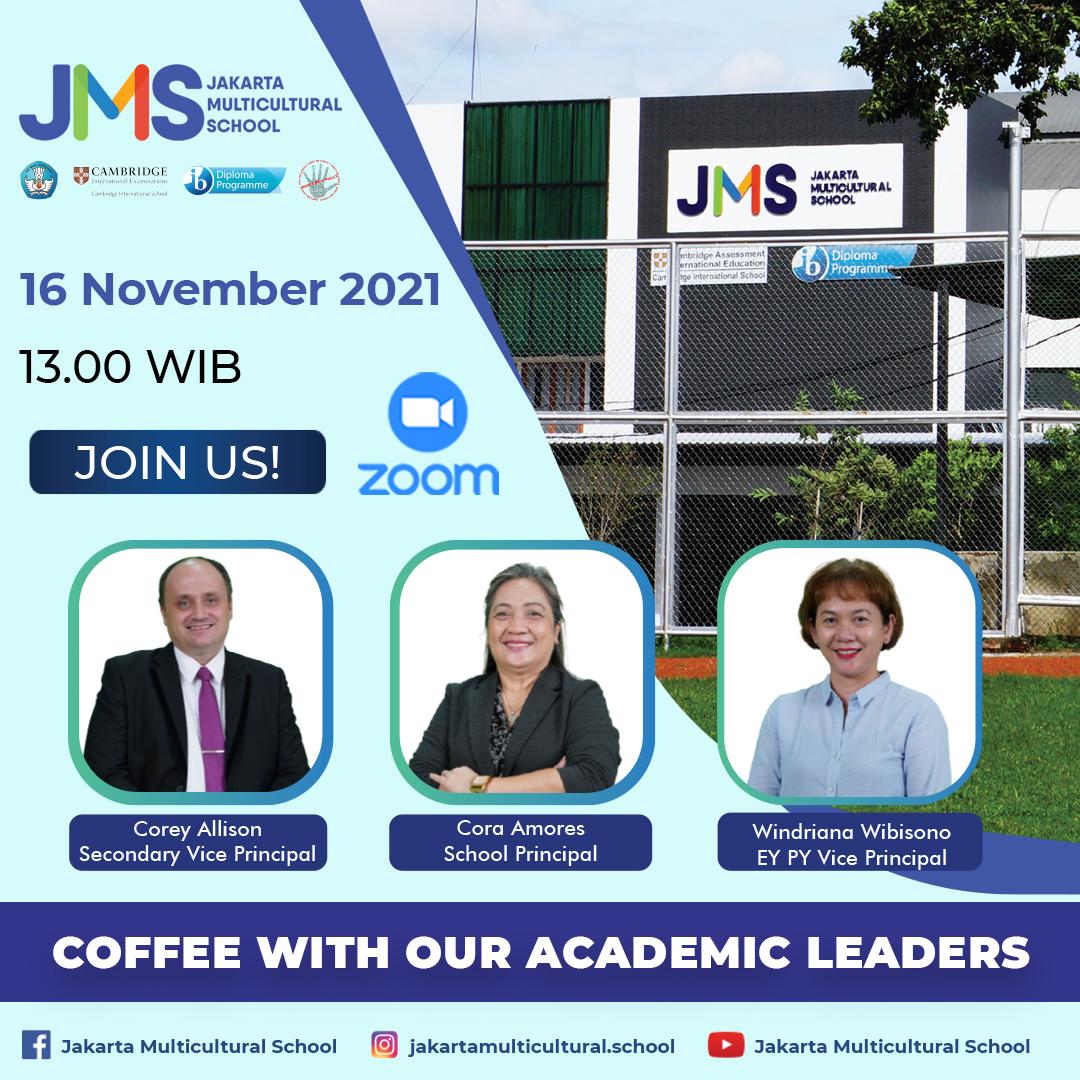 Coffee with Academic Leaders
The Jakarta Multicultural School (JMS) will hold a "Coffee with our Academic Leaders" event on November 16, 2021 at 1:00 pm.
During the event, parents and students will have the opportunity to interact with Ms. Cora Amores (School Principal), Mr. Corey Allison (Vice Principal for Secondary) and Ms. Windri Wibisono (Vice Principal for Early and Primary Years) and converse about topics relating to the world of education.
Contact us for more information about JMS!
WhatsApp : 08119957360
Email : admissions@jimsch.org
Website : jms.sch.id
Share This Event!