Parents often choose private schools for their children because of the appeal of the international curriculum and quality, internationally recognized education. This type of education goes beyond the boundaries of the national curriculum and provides a diverse and globally focused learning experience.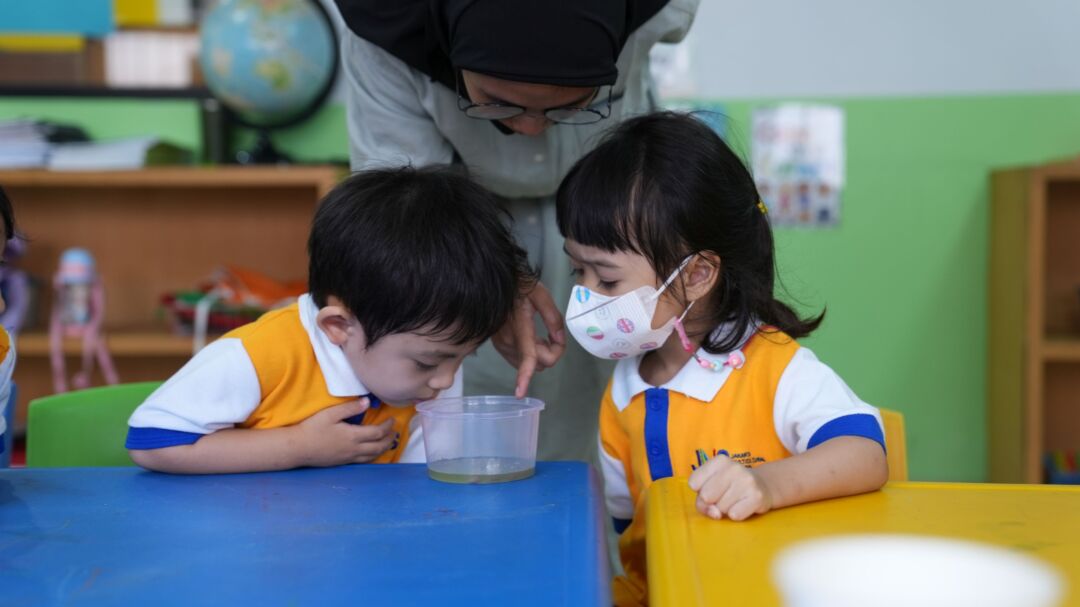 The JMS International School in South Jakarta exemplifies this educational approach, combining the best curriculum models of Cambridge IGCSE and the International Baccalaureate (IB) Diploma Programme. By employing these two programs, our school effectively prepares learners for higher education. JMS employs an inquiry-based approach to better equip our learners for the demands of the 21st century.
The benefits of international schools.
These exceptional institutions go above and beyond in nurturing the holistic development of their students. Not only do they provide a wealth of knowledge, but they also instill invaluable life skills that will serve them well throughout their lives. These skills include the ability to think critically, communicate effectively, and solve problems with ease. By taking such a comprehensive approach, international schools ensure that their graduates are not only academically proficient but also fully prepared for personal and professional success. It is truly a privilege to be a part of such a supportive and enriching educational environment.
Differences between an international school and a national school
One of the notable aspects that set international schools in South Jakarta Selatan apart is the exceptional quality of their faculty. Comprised of highly experienced educators who possess a deep understanding of the intricacies of international curriculum delivery, these teachers play a vital role as mentors for their students. With unwavering dedication, they foster a supportive and intellectually invigorating environment, enabling each learner to fully unleash their innate capabilities.
Baca Juga: What is the Cambridge IGCSE Curriculum and is it the right choice for my child?
These schools serve as a gateway to a promising future. The foundation laid by the Cambridge and IB curricula equips graduates with the academic skills sought after by leading universities around the world. The international outlook embedded in their education equips them to face the challenges of a world undergoing rapid globalization.
For parents who dream of an educational journey that goes beyond conventional boundaries, international schools in South Jakarta are the embodiment of these ideals. It is a strategic choice, a compass that guides students toward a future characterized by global competence and limitless possibilities.
The attraction of private schools with international curricula is a beacon for discerning parents. The prestige of the Cambridge curriculum and IB program is the cornerstone of this academic odyssey, promising a trajectory that culminates in top universities around the world. In the dynamic urban environment of South Jakarta, these international schools stand as bastions of global education, providing not only knowledge but also a broader worldview. The teaching staff, experienced in international pedagogy, creates an environment in which each student's potential is developed to the maximum. Choosing an international school in South Jakarta is an investment in a future where limitations are just a formality and opportunities are endless.
Bergabunglah dengan Pengalaman Kami!
Menjadi bagian dari JMS bukan hanya untuk program belajar yang menyenangkan,
tetapi juga untuk mengembangkan masa depan mereka.